Filming expedition to Stunning Lake Baikal. Russia, as a vast country, provides a plethora of diverse filming opportunities with its wide range of climatic zones, landscapes, and locations. At TVDATA.RU, we take pride in our extensive experience in supporting numerous high-profile international film crews and documentary makers throughout their filming journeys in Russia. Whether it's capturing the historical grandeur of St. Petersburg, the rugged beauty of the Siberian wilderness, or the vibrant cultural scenes in Moscow, our company has been a reliable partner in ensuring successful productions. From logistical support to local expertise, count on TVDATA.RU to assist you in bringing your creative vision to life in Russia's captivating filming locations.
Here we present a filming expedition to Stunning Lake Baikal.
TVDATA.RU proudly offers its filming services in the captivating Russian territories, including the majestic Lake Baikal. With our extensive knowledge and experience, we are well-equipped to capture the essence and beauty of this remarkable region. Our skilled crew is familiar with the unique challenges and requirements of filming in these remote locations, ensuring a smooth and successful production process. From breathtaking landscapes to engaging storytelling, TVDATA.RU is your trusted partner in showcasing the wonders of Lake Baikal and other Russian treasures.
Baikal – the deepest and most beautiful lake on Earth!
Filming on Lake Baikal in winter month from November to February means that you are planning a filming expedition during a very cold season and ready to experience harsh Russian winter. More over, if you plan to get the icy shots and get your cameraman and your crew to the Baikal ice, then you must be aware that the icy surface is deep-frozen and stable.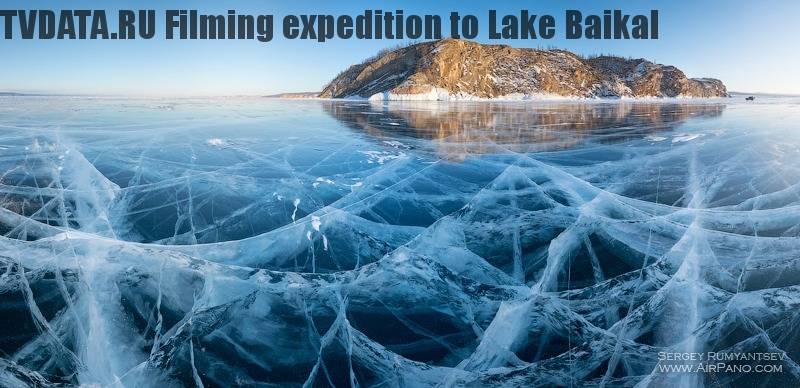 Filming expedition to Lake Baikal requires a Russian based producer.

In a daring expedition, the TVDATA camera crew embarks on a thrilling documentary shoot that spans only seven days. Battling harsh weather conditions, they fearlessly capture the essence of this remarkable location. Brace yourself for their relentless pursuit, enduring bone-chilling temperatures of minus thirty degrees Celsius, while fighting against the fleeting daylight hours of the short winter days.
TVDATA.ru team can provide you with all needed logistics during your filming expedition to Stunning Lake Baikal.

Embarking on a cinematic adventure through the Russian countryside presents unique challenges, especially when it comes to capturing the stunning landscapes. One such challenging location is Baikal, where accessibility is a hurdle in itself. Navigating these remote areas often demands a sturdy four-wheel drive vehicle, ideally accompanied by a knowledgeable local driver. Get ready to witness the breathtaking beauty of Russia's countryside as our dedicated crew overcomes these obstacles to bring you an unforgettable visual experience.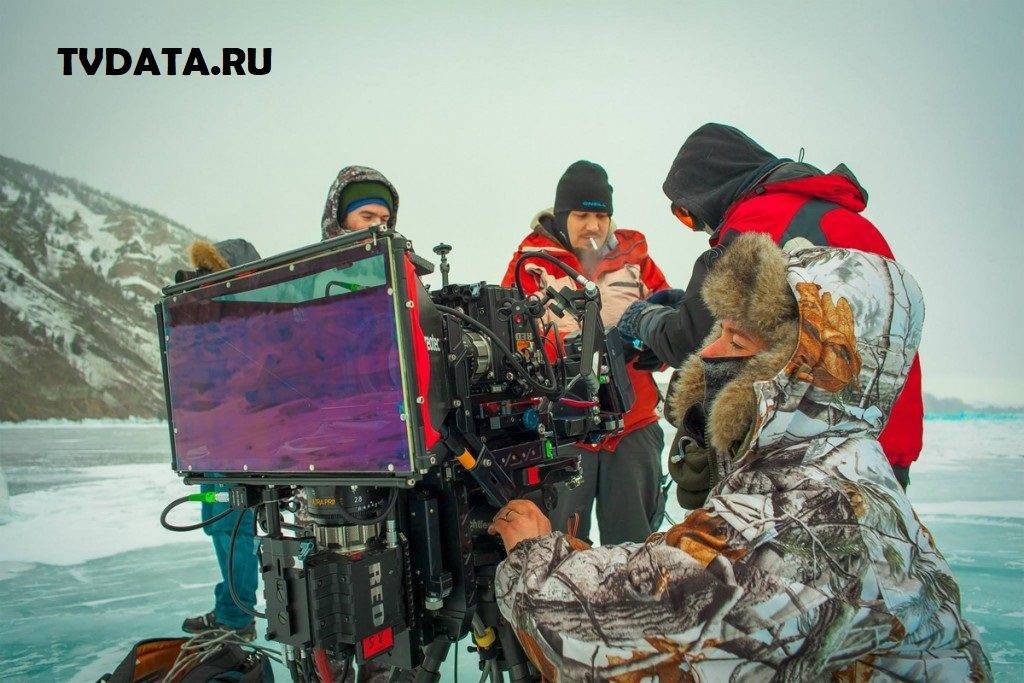 At TVDATA Media, we have a wealth of experience in producing a wide range of sports, social, political, and cultural events across Russia. Furthermore, if you're planning a filming expedition to the mesmerizing Lake Baikal or any other location in Russia, we can provide you with an exceptional English-speaking crew. Our team includes a dedicated English-speaking producer, skilled cameramen, program directors, a talented soundman, and proficient video engineers and technicians. With our expertise and language capabilities, we ensure seamless communication and outstanding production quality for your project.
In addition, if you need a WEB streaming and internet signal transmission, we can organize it too.
Here is a list of some films filmed in Russian Siberia: