Unlock a Treasure Trove of Rare 35mm Stock Footage: Choose Your Digital Format!
Prepare to immerse yourself in a mesmerizing collection of rare 35 mm stock footage, now expertly digitized and available for your creative endeavours.
Experience the nostalgia and charm of these timeless gems as they come to life in SD 720 x 576 @25fps / PAL resolution, easily transferrable in mov. format.
But the possibilities don't end there. At your request, we offer a premium service to digitize these film tapes in stunning HD 1920 x 1080 @25fps resolution, guaranteeing an unrivaled visual experience. Prepare to witness every detail, every nuance, and every exquisite frame in breathtaking clarity. Choose between the versatile mov. or DV. format for delivery, ensuring compatibility with your preferred workflow.
Unleash your creative vision and unlock the full potential of this remarkable collection. Whether you're a filmmaker, historian, or content creator, these digitized treasures will elevate your projects to new heights. The choice is yours—immerse yourself in the vintage allure of SD, or indulge in the unparalleled quality of HD.
Don't miss the opportunity to bring history to life in the format that suits your needs. Dive into the captivating world of rare 35 mm stock footage and let your imagination soar as you create unforgettable masterpieces.
35 mm rare stock footage collection in SD and HD on Tsar Nicholas II Russian Romanov Royal Family.
Unveiling the Majestic Past: Witness Tsar Nicholas II and Tsarina Embrace the Rulership! Step back in time to the captivating era of January 1915, amidst the tumultuous landscape of World War I in Russia. Delve into the mystique of royalty as black and white footage unveils Tsar Nicholas II and Tsarina, a regal couple of unparalleled elegance. In a mesmerizing spectacle, they emerge from their carriage, greeted by the resolute officers and revered clergy, painting a picture of opulence and grandeur. Feel the weight of history as these mesmerizing visuals transport you to an era of power and grace.
Witness the Tsar and Tsarina, adorned in their finest attire, inspecting soldiers with unwavering resolve, their every move accompanied by the presence of Orthodox priests, symbolizing an unbreakable bond between faith and monarchy.
Immerse yourself in the reverie of a bygone era, as this captivating stock footage breathes life into a momentous chapter in history. Be enchanted by the allure of royalty, as Tsar Nicholas II and Tsarina embody the epitome of strength, dignity, and regal magnificence, amidst the chaos of a world at war. Journey back in time and embrace the awe-inspiring grandeur of Tsar Nicholas II and Tsarina as they reign over Russia during a moment that shaped the course of history. Experience the splendor, the devotion, and the mystique of an era long past in this remarkable footage that captures the essence of a bygone age.
TVDATA's crew is filming a sports affair in a Russian Town Rostov on Don. It's the ultimate action and reaction, a story of training and life of Vitaly Bigdash, a Russian athlete. He is ready to compete in cage fighting held in Asia.
Our client is a famous sports platform: onefc.com. The initial idea was to capture various events during one filming day.
In the morning our crew arrived at Kavkaz Fighter Club in Rostov-on Don-and started filming Gym training video of Vitaly Bigdash. Besides, TVDATA.RU crew films after the Gym session and also some footage of hanging around the town with Vitaly. The client planned walking around Town filming along with home and family time, plus a Sit-Down Interview at the Gym in front of Skype, during questioning session.
About"Filming Sports in Russian Town Rostov-on-Don" project:
Client: onefc.com
It was an emergency order with predefined filming duration up to 8 hours, with a next day assignment date – June the 5th of 2017. Camera Crew starts a filming day at 10 AM sharp arriving at filming location address in Rostov, Russia: Kavkaz Sports Club, Rostov-on-Don, Gorky street, 121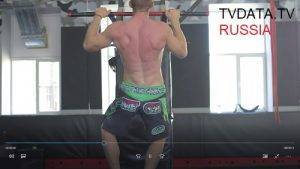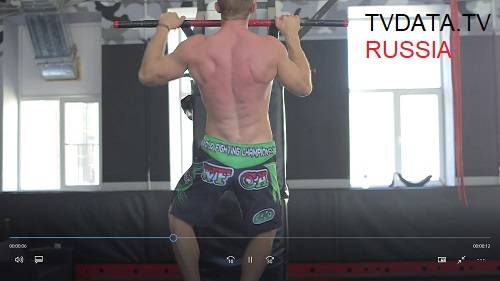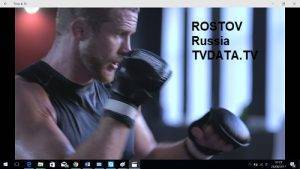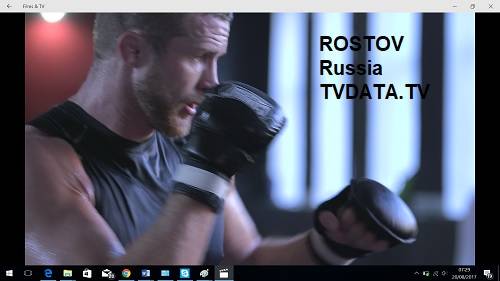 http://tvdata.tv/filming-in-russia-in-july-2018-during-the-fifa-world-cup/