35 mm rare stock footage collection is digitized in SD 720 x 576 @25fps / PAL and can be transferred in mov. On request, we can digitize film tape to HD 1920 x 1080 @25fps and deliver in mov. or DV. format
TVDATA's crew embarked on an exciting adventure, capturing a thrilling sports affair in the vibrant Russian town of Rostov-on-Don.
This project was a perfect blend of action and reaction, delving into the training and life of Vitaly Bigdash, an exceptional Russian athlete. With his sights set on an upcoming cage fighting competition in Asia, the story unfolded with intensity and anticipation. Our cameras captured every step of his preparation, showcasing the dedication, discipline, and relentless drive required to compete at the highest level. From grueling training sessions to moments of reflection and camaraderie, we documented Vitaly's journey as he geared up to take on the challenges that awaited him in the cage. This gripping tale of passion, perseverance, and the pursuit of excellence promises to captivate audiences and inspire them to push beyond their limits.
Our client is a famous sports platform: onefc.com. The initial idea was to capture various events during one filming day.
🌟 Bright and early, our crew descended upon the Kavkaz Fighter Club in Rostov-on-Don to capture the exhilarating Gym training video featuring the unstoppable Vitaly Bigdash. 💪 Not stopping there, the dedicated TVDATA.RU team continued filming after the intense workout, documenting Vitaly's adventures as he explored the charming town. 🎥 We were granted exclusive access to his personal life, capturing heartwarming moments with his family and capturing the essence of his home. 🏡 To delve deeper into his journey, we conducted a captivating Sit-Down Interview right in the Gym, connecting with Vitaly via Skype for an engaging question and answer session. 🎙️
Client: onefc.com
Project Overview:
Our exhilarating project focused on capturing the dynamic sports scene in the vibrant town of Rostov-on-Don, Russia. We successfully showcased the passion and dedication of athletes, while highlighting the unique sports culture that thrives in this lively community.
Objectives Achieved:
🎥 Lights, camera, action! Our talented team of video production and editing experts is taking Rostov-on-Don by storm, capturing the electrifying world of sports.
🏋️‍♂️ From Gym training sessions to adrenaline-fueled sporting events, we have the skills and creativity to bring your vision to life. Our expertise in capturing the essence of Rostov's vibrant sports scene will ensure your project stands out from the competition.
🌟 Get ready for a visual masterpiece that will leave you breathless.
🎬 With meticulous attention to detail, we will transform raw footage into a captivating story that will ignite the passion of sports enthusiasts worldwide. Our seamless editing techniques and state-of-the-art equipment will elevate your project to new heights.
🌇 Immerse yourself in the energetic spirit of Rostov-on-Don as we showcase the city's love for sports. From bustling stadiums to local training facilities, we'll capture every triumphant moment, ensuring your viewers feel the pulse of the game.
⚡️ Our passion for video production is matched only by our dedication to exceeding your expectations. Whether it's a gripping sports documentary or a promotional video that captures the essence of your brand, we'll go above and beyond to deliver a final product that leaves a lasting impression.
#VideoProduction #EditingMagic #RostovonDon #SportsPassion #AdrenalineRush #CaptivatingStories #StateOfTheArtEquipment #EnergeticCity #TriumphantMoments #ExceedingExpectations #VisualMasterpiece
Documenting Gym Training:
Our team filmed an inspiring Gym training video featuring renowned athlete Vitaly Bigdash at the Kavkaz Fighter Club. We captured his rigorous workout routine, demonstrating the commitment and discipline required to excel in the world of sports.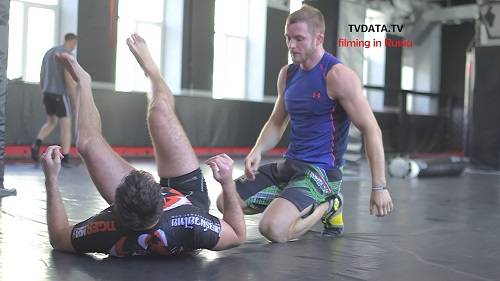 Exploring the Town:
In addition to the Gym footage, we ventured into the town of Rostov-on-Don to capture the essence of the sports scene. Our crew filmed athletes in action at local sports facilities, showcasing their skills and the vibrant atmosphere surrounding sporting events.
Personal and Family Life:
As part of our comprehensive coverage, we gained exclusive access to Vitaly Bigdash's personal life. We filmed intimate moments with his family, offering viewers a glimpse into the athlete's daily routine and the support system behind his success.
Sit-Down Interview: To provide deeper insights into Vitaly's journey, we conducted a compelling Sit-Down Interview. Through Skype, we engaged in a thought-provoking question and answer session, allowing viewers to gain valuable perspectives from the athlete himself.
It was an emergency order with predefined filming duration up to 8 hours, with a next day assignment date – June the 5th of 2017. Camera Crew starts a filming day at 10 AM sharp arriving at filming location address in Rostov, Russia: Kavkaz Sports Club, Rostov-on-Don, Gorky street, 121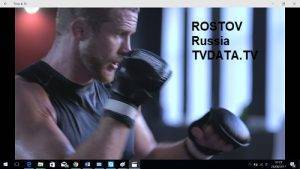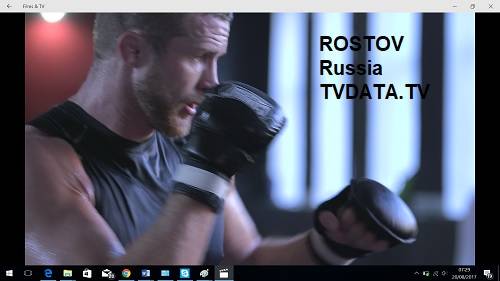 http://tvdata.tv/filming-in-russia-in-july-2018-during-the-fifa-world-cup/
🎥 TVDATA's crew is currently on an exhilarating journey, filming an action-packed Boxing event in the lively Russian town of Rostov-on-Don. 💪🌟
🌍 Our fearless crew is ready to capture every thrilling moment, showcasing Vitaly's dedication and determination as he prepares to compete in an intense cage fighting event held in Asia. 🥊✨
#FilmingSports #RostovonDon #Boxing #ActionReaction #VitalyBigdash #CageFighting #OneFC #GymTraining #LifestyleShooting #Courage #Dedication #Creativity #RussiaFilming #HeroShots #Intense #BehindTheScenes #AdrenalineRush