By 1.08. 1998, there was nearly $12.5 billion in debt, unpaid to Russian workers.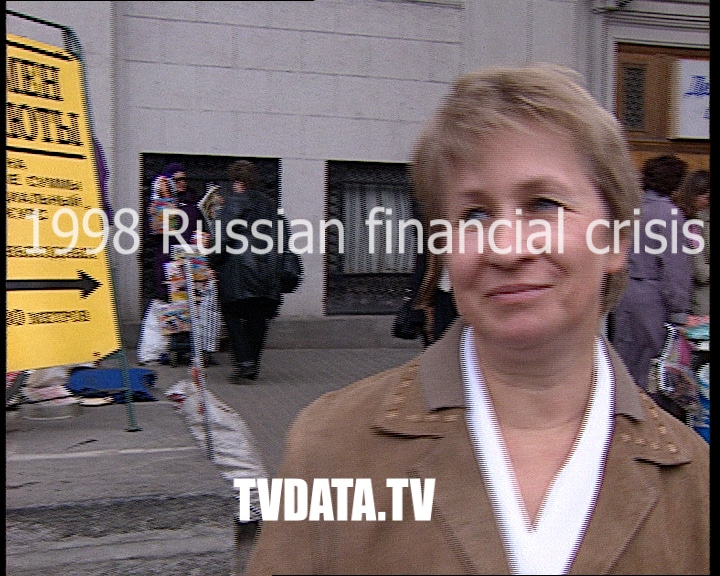 1998 Russian economic crisis Stock video, stock clips for worldwide licensing.
Russian Central Bank is diminishing the ruble and defaulting on its debt. But On 14.08. 1998, the exchange rate, the Russian rubble, to the US dollar, was nonetheless 6.29. Despite the bailout, July 1998, monthly interest payments on Russia's debt rose to a figure 40 % greater than its monthly tax collections.
Video on Russian constitutional crisis.
The Russian financial crisis
1998 RUSSIAN ECONOMIC CRISIS STOCK VIDEO, Hit Russia on 17 August 1998
The Russian authority default
Central Bank devaluing the ruble and defaulting on its debt
The crisis had serious effects on the economies of nearby countries